350 PIECES DESIGNED BY ALDO ROSSI TOGETHER, FOR THE FIRST TIME
The Museo del Novecento in Milan pays tribute to Aldo Rossi, one of the outstanding figures of 20th century visual culture, with an exhibition entirely devoted to his work. Title Aldo Rossi. Design 1960-1997 and curated by Chiara Spangaro in partnership with the Fondazione Aldo Rossi and Silvana Editoriale, the exhibition takes a closer look at the work of the architect, designer, theoretician and critic.
The exhibition brings together, for the first time, 350 pieces of furniture and everyday objects, prototypes and models, paintings, drawings and studies by Aldo Rossi from 1960 to 1997. The result is a visual testimony to his work as an architect and theoretician.
images © designboom unless otherwise stated
A TRIBUTE TO AN ITALIAN MASTER
One of the leading figures of the postmodern movement, Rossi designed many completed works in Italy and beyond, including the residential unit in the Gallaratese district of Milan (see more here), the San Cataldo cemetery in Modena and the Schützenstrasse district in Berlin. Throughout his career, Rossi has studied the relationship between architecture and the urban landscape, monumental constructions and objects. It was indeed, the city which bound all of his work, constituting the theme of his theoretical research and his professional activity.
In 1979, he ventured into the reality of industrial production and artistic craftsmanship, creating furniture and consumer products with Alessi then with Artemide, DesignTex, Bruno Longoni Atelier d'arredamento, Molteni&C|UniFor, Richard-Ginori, Rosenthal and Up&Up (now UpGroup) . In total, he created over 70 pieces of furniture, many of which are still in production today.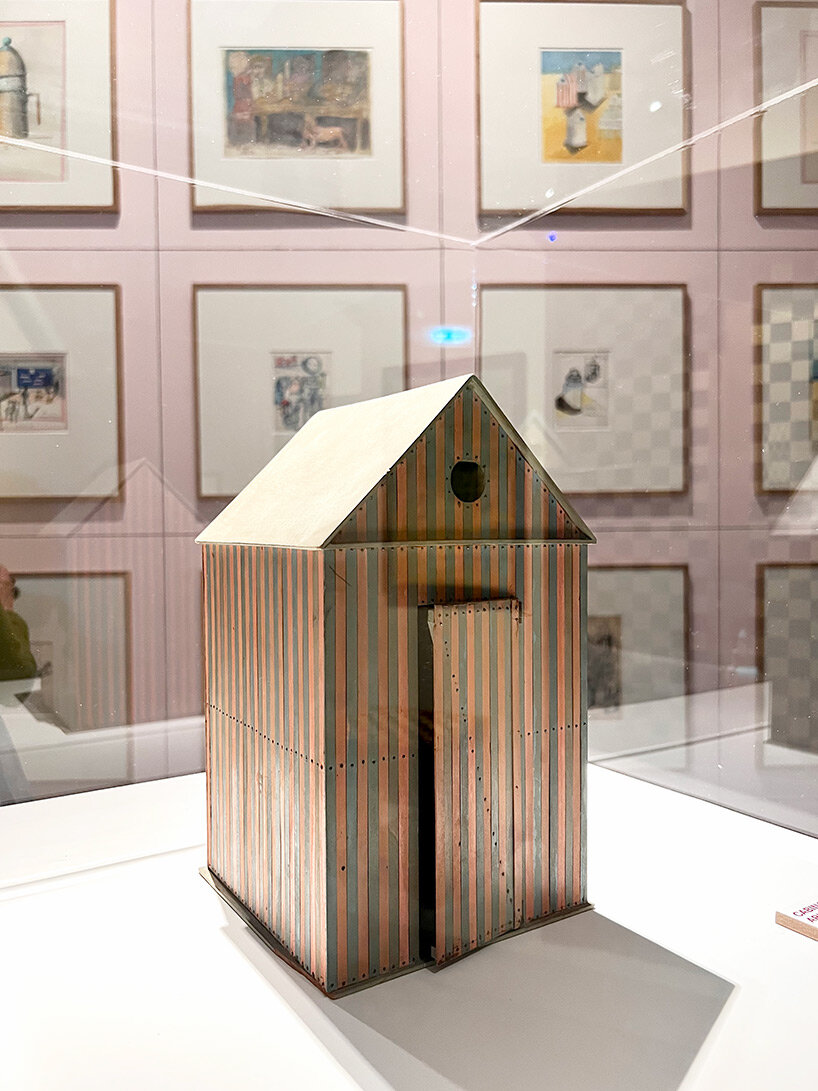 With a layout designed by Morris Adjmi – MA Architects — an assistant and then an associate of Rossi in New York — the exhibition invites visitors to delve into Rossi's world, one piece at a time. His universe is presented in nine rooms, each presenting an area in which emerges a certain relationship between graphic design and artisan/industrial products with references to architecture and Rossi's private space.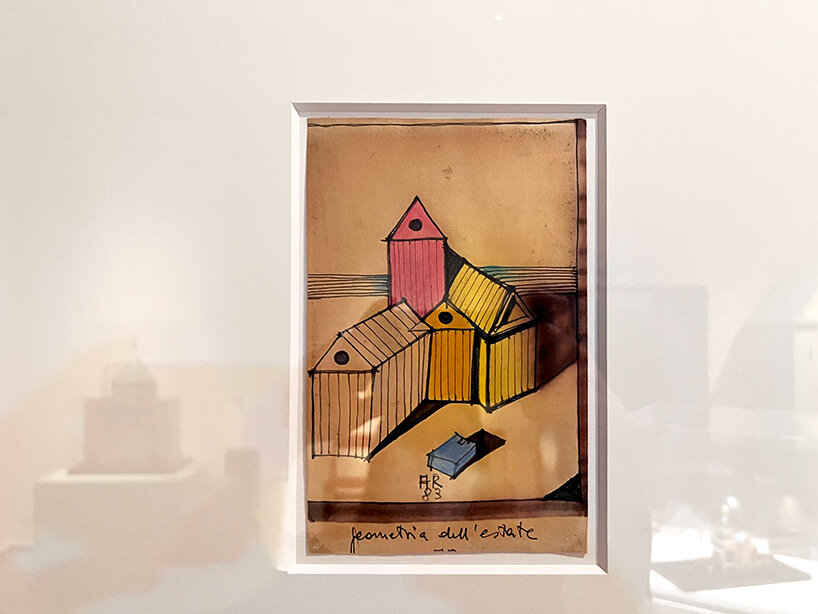 A catalog raisonné entitled Aldo Rossi. Design 1960-1997, published by Silvana Editoriale, edited by Chiara Spangaro and with a critical essay by Domitilla Dardi, will be published alongside the exhibition. This is the first publication that brings together all of Rossi's creations: prototypes, finished objects, unpublished works and out-of-print works by the Milanese architect-designer who won the Pritzker Prize in 1990.